When on the market for a sewing machine that offers great value for money, you'll likely come across the companies, Singer and Brother. By far, these two are the biggest brands in terms of sewing machines and are known across the globe. 
In terms of sewing machines for advanced sewers and beginners, both brands have comparable products. They both even offer models that can embroider designs. 
Furthermore, they are committed to providing their customers with great customer service. Hence, you can easily contact them on their websites. What's more, their YouTube channels contain plenty of helpful videos, and they are very active on social media platforms as well.
Both Singer and Brother deliver high-quality, easy to use sewing machines that can sew all kinds of projects. On top of that, their machines are great for beginners and produce accurate stitches.
But which one should you purchase? This Singer vs. Brother sewing machine article can help you find out with is the best one for you and your sewing needs.
Singer Vs. Brother: Why Should I Choose One Over The Other?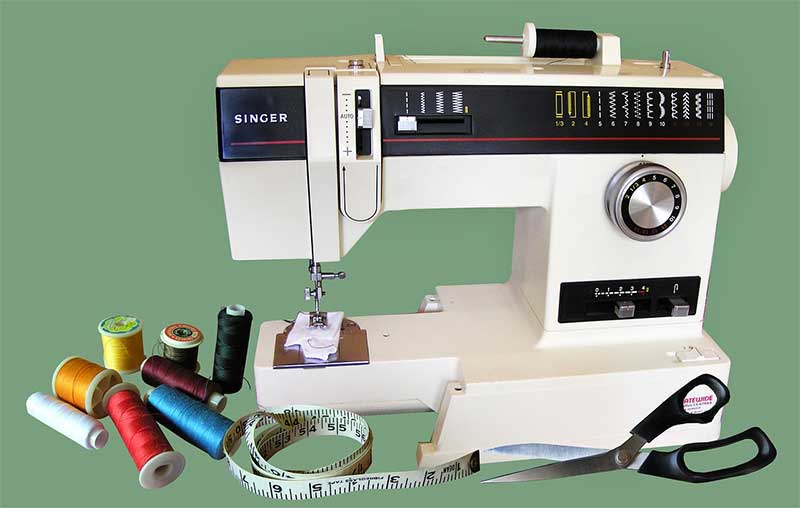 Both Singer and Brother are top-notch companies that have outstanding support channels. They are popular brands. Therefore, if your machine breaks down, you can easily have it repaired. Also, you won't have problems looking for accessories. Their price points are similar, which makes them perfect for any home sewist.
Since these are two of the most prominent sewing machine brands in the world, expect that their lineups do not include bad units. Therefore, it all boils down to price points, features, and of course, your preference.
Main Differences
To say this brand is better than the other is quite impossible. That's because both Brother and Singer have plenty of models you can choose from. Likewise, they have quite an extensive lineup. So to answer which one is the best will depend on what you want to get out of your machine and what you will do with it.
Furthermore, if you live in the countryside or a small town, you may want to check out the nearest dealer and repair shop you have there. You may need them from time to time, so it's a good idea to opt for a brand that they carry.
That being said, if you're after a straightforward model for beginners, consider going for a Singer sewing machine. However, if you truly want a model with plenty of features, opt for a Brother machine. Their sewing machines come with a lot of settings that you can play around with. These include stitches, letters, and embroidery patterns, etc.
One of the main differences in the lineup of Singer and Brother is how their models are computerized. This is crucial, especially if you're looking to make more advanced things with your machines, such as embroidery and quilting.
Generally, Brother sewing machines are usually equipped with a bit more tech and built-in features. But that's not to say that Singer units are not advanced, which they really are as well. However, the machines of Brother often come with more settings, features, and larger screens.
Singer Vs. Brother: Heavy Duty Sewing Machines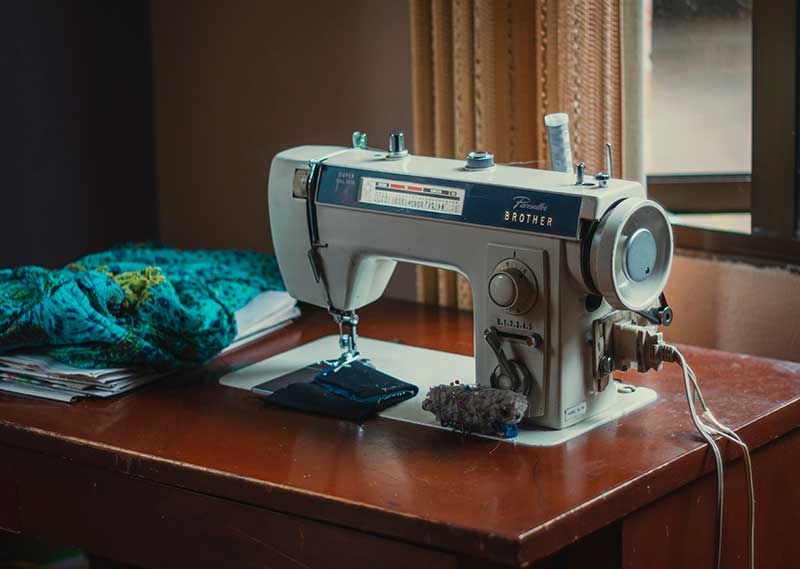 When it comes to heavy-duty sewing machines, you want to look for a sturdy and long-lasting metal frame. When we talk about heavy-duty, we refer to the kind of fabric a machine can handle and work with.
You want a sewing machine that can take care of vinyl, denim, canvas, and other types of heavy fabrics without problems. Likewise, you want it to be able to sew multiple layers.
Both brands have a specific line of heavy-duty sewing machines. Their metal frames are much sturdier in comparison to a regular sewing machine. This enables them to sew through thick layers without burning out the motor.
The key difference here is that the Singer sewing machines come with several built-in stitches available. Singer boasts a long history of manufacturing powerful, top of class machines in the field of heavy-duty work.
They're all excellent for any beginners as well as those who do a lot of sewing items that mostly apply straight stitches. Moreover, the automatic presser foot adjustment lets you easily sew on very thin or thick fabrics.
Different Types Of Sewing Machines And Which Brand To Consider
Here's what we can recommend buying in terms of the different types of sewing machines:
Standard sewing machine: In general, both brands are just as good
Sergers: The sergers of Brother and Singer are comparable.
Beginner machine: Singer models are sometimes easier to use. However, they do not come with as many advanced features as the Brother machines. 
Quilting machine: Brother models, as mentioned have more advanced and computerized features, making them ideal for quilting. 
Embroidery machine: When making embroidery, you want a sewing machine that offers as many advanced features as possible. Hence, consider opting for a Brother machine.
Questions To Ask Before Making Any Purchase
How will I be using my machine? 
Are you only going to do basic sewing, or do you plan to some advanced stuff in the long run, like quilting and embroidery? Make sure to consider this carefully to avoid upgrading your machine in the future, which can hurt your budget.
What type of fabrics will I be working with? 
Do you plan to do projects that involve thick fabric like canvas, vinyl, denim, and the likes? If that's the case, consider buying a heavy-duty sewing machine.
Are you a techie and good with computers?
If this is your first time buying a sewing machine, this is a very important question to ask yourself. Most newer models are highly advanced, and if you don't have a good grasp of technical matters, all the digital settings and features may overwhelm you. Consider opting for a mechanical model, which is the easiest way to learn how to sew.
How much is your budget?
A good beginner's model costs about a hundred dollars or so. However, if you have the budget, and willing to spend an extra hundred dollars or even more, you'll be able to get yourself a good, decent sewing machine that will last for many years.